Sophie and the Silver-White Knight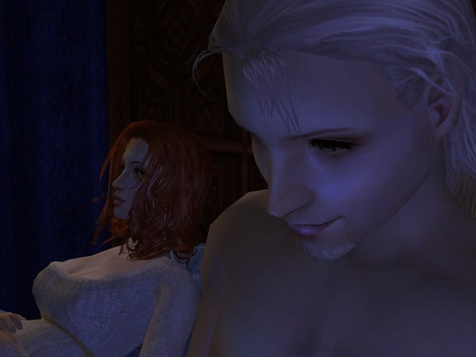 Sophie is a racy, red-​headed Saxon, and Stein a mild-​hearted, silver-​haired knight from Norway. Both came to Lothere under unpleasant circumstances – Sophie because she was caught alone with a young man from Lothere and forced to marry him, and Stein because his cousin took pity on his family's poverty and brought him home as his squire.
Dissimilar as they seem, they develop a certain friendship as young adults, but it takes a terrible tragedy in each of their lives to bring them together – and then they must help one another heal.
Theirs is not a storybook romance of rescued princesses and love at first sight, but Sophie and Stein – with a nudge from a feisty little fairy godmother – make it a real-​life fairy tale.
Theme: Life after tragedy
Rating: R (violence, sexual assault, nudity)
Chapters: 35
Written between November 28, 2006, and January 10, 2012.