Self-indulgent screenshot
Submitted by Lothere on Sun, 01/11/2009 - 12:05.
I had a really shitty morning with Lar (the computer, sadly, not the elf) so to console myself I booted up the other and made a couple of tapestry recolors. While I was testing those in-game I also took the opportunity to make myself a new wallpaper for Lar's left monitor (not that he deserves one this morning) which I will hereby share. Maybe the sight of Shus with Dara will calm some of the recent demands for him to mate with everyone at hand. Click to get the 1280x1024 size: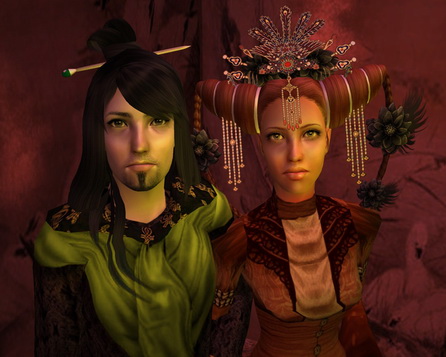 Now I shall go off and attempt to finish the next chapter without a CTRL key.

Who's online
There are currently 0 users and 0 guests online.