Ethelwyn did not know what to say to this incomprehensible, unpredictable girl. He could not even tell whether she meant him well or ill. He did not know what had happened during that dance, and he did not trust her smile. Fortunately this time there was only a wall behind him.
But he was a gentleman and she a lady, and courtesy therefore required that he speak first.
He coughed, and she responded with an encouraging little nod.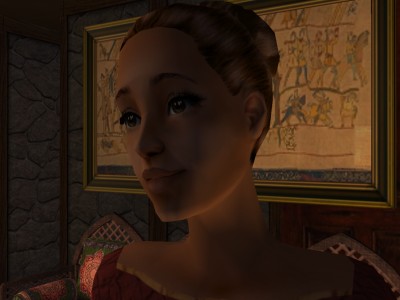 "Her Grace wishes us to forget the past," he said with a slight bow, "but before we do, I should like to apologize to you for my behavior on those two occasions."
She nodded again.
"As for the first occasion, I am sorry I was rude to you, but you should have told me – "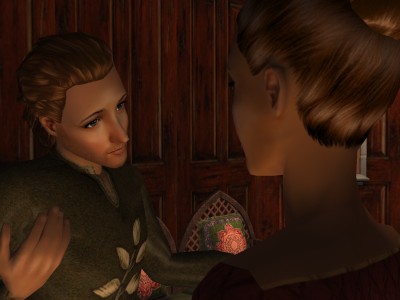 "Don't say 'but'," she interrupted.
"I beg your pardon?"
"Don't say 'I'm sorry but' when you apologize."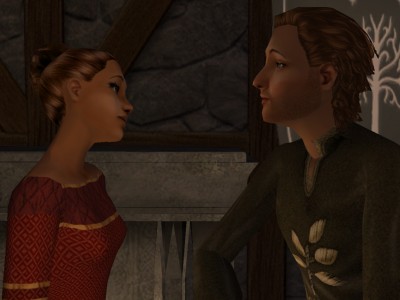 Ethelwyn was bewildered by this discourteous behavior. If she did not allow him to proceed as a gentleman, he did not know how he would manage to improvise any other sort of conversation.
"What…" he whispered.
"My little mother always said that the 'but' cancels out the 'I'm sorry'. So, if one wants to say 'I'm sorry', one should simply say, 'I'm sorry' and not try to erase it with explanations."
"I don't…"
"Try it and see."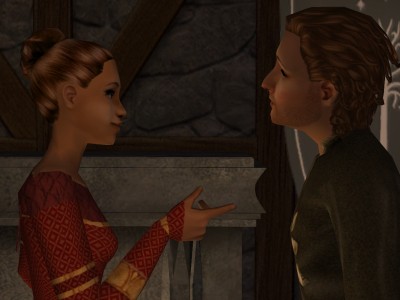 "I beg your pardon?"
"Repeat to me what you were saying, but stop when you get to the 'but'."
"I don't see how…"
"Try it," she said firmly.
"I am sorry I was rude to you."
"There! You see? It works better without the 'but'. There's no shame in being sorry."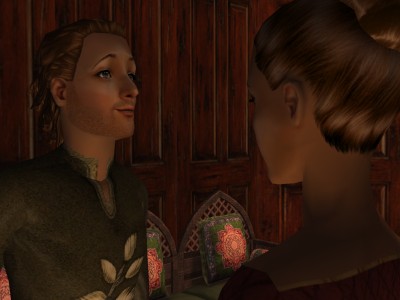 He admitted to himself that the words did seem nobler standing alone. The "but" was not as great a sacrifice as it seemed.
"And I am sorry for allowing you to think I was only a maid," she said. "That's what you were about to say to me, wasn't it? With your 'but'?"
"Something like."
"You see, my little mother always said that if one were speaking to an honorable person, he would fill in the 'but' part himself, assuming he had done one wrong. And if the person is not honorable, then it is no surprise nor any matter if such a person does not apologize. There is no shame in not receiving an apology, only in not giving one."
"I see," he said, beginning to smile in spite of himself at this little lecture.
"Try another one."
"I beg your pardon?"
"Apologize for something else," she said.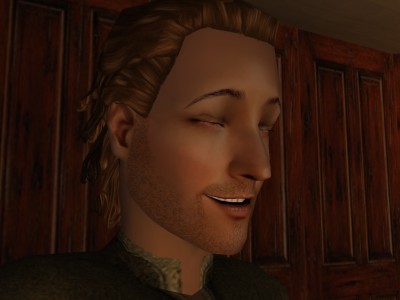 He laughed before he knew what he was doing. None of the education he had received on the give-​​and-​​take of conversation between gentlemen and ladies could avail him now.
"Without the 'but'," she added.
"Very well. I am sorry I called you a cheeky little chit."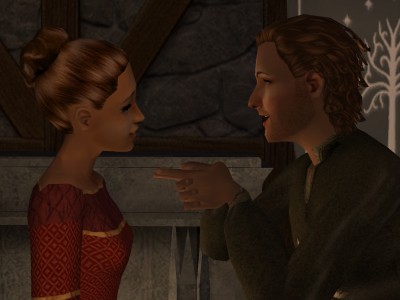 "Oh, clever, clever!" she laughed. "Now I must apologize for being a cheeky little chit."
"I had not intended to say 'but you are one'," he smiled.
"What was your 'but' that time?" she asked.
"'But I was freezing and dripping wet, and everyone was laughing at me.'"
"That is no reason to be rude. You should have simply laughed yourself."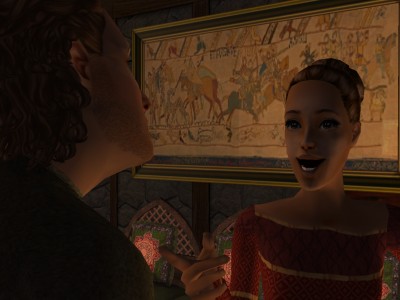 "Laughed at myself, you mean?"
"Well, why not? If people are laughing at you, the best thing is to join them."
"Do you know," he said, grave again from the sudden pain of the thought, "Sir Egelric told me much the same thing two days ago. Perhaps he and His Grace meant to teach me a lesson tonight."
"I don't know," she said. "But it is a good one to learn. It is no fun to take oneself too seriously. Better to laugh at oneself – that way one is never deprived of something to laugh about."
"I have never learned how," he murmured.
But he had always admired those who could. In truth, he did not think it was something one could learn. It had always seemed to him that a boy who could laugh at himself when he slipped and fell must simply execute slips and falls that were superior to his own.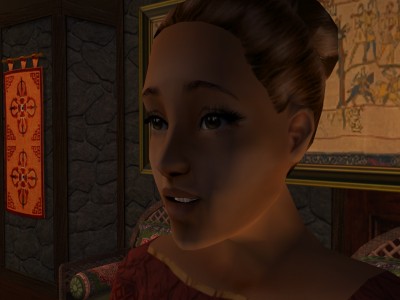 "You did just a short while ago," she said. "When we were dancing."
"I did?"
"'Perhaps… to a funeral?'" she intoned somberly, and then she giggled. "I had to help you a little. I didn't think you would say a word if I didn't."
"Was that what that was? I couldn't tell whether you were trying to help me or trying to hurt me."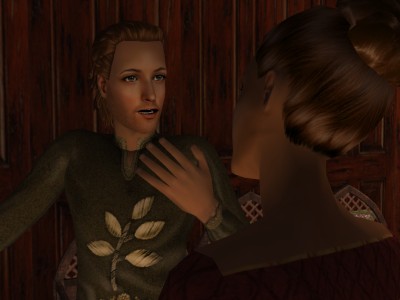 "Now, Ethelwyn! Perhaps I am not, but I think these others here are friends of yours. They wouldn't try to hurt you."
"I am not so certain."
"Were you hurt?" she asked with sudden gentleness.
To this he could not reply.
"Well, I was afraid so," she sighed, "by the look in your eyes. But I don't think they meant it, or even knew it. My little mother always said that if someone does something hurtful, more often than not it is due to ignorance rather than cruelty."
"I am not so certain."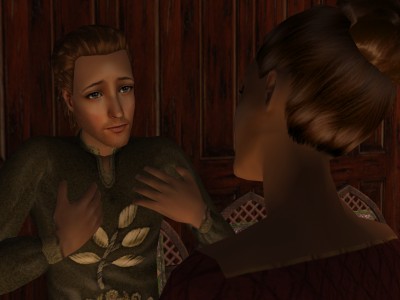 She studied his face still more closely with her inscrutable, unbearable eyes. For the first time he considered accepting the Duchess's offer to leave the party early.
"I suppose there are cruel people in the world," she finally said, "though probably less than you think. But these people are your friends. I know some of them well, and I don't think they are cruel, and I don't think they would knowingly hurt you. You mustn't mistrust your friends, Ethelwyn. There is no shame in thinking the best of people, even when they are not as good as they might be."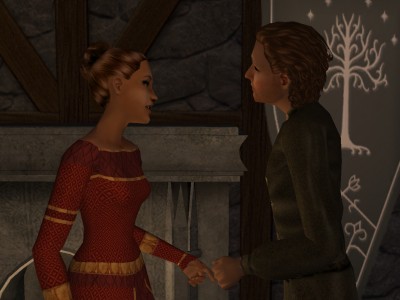 "Did your little mother say that too?"
"I don't know. She could have."
"You are rather young to be giving me lessons."
"That's so," she laughed. "But one is never too old to get them."