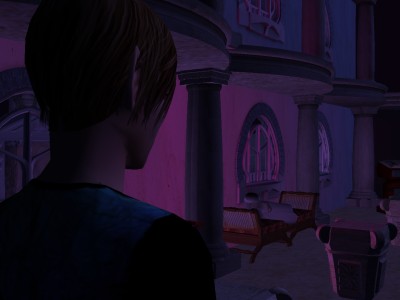 The Bright Lady had not met him at the lake's edge, but he found her, as he had expected, in her halls far below its surface—or as he had feared: she was never very congenial when she made him come to her.
He stopped beside her couch and said stiffly, "May the waters wash you clean of sorrow, Nimea."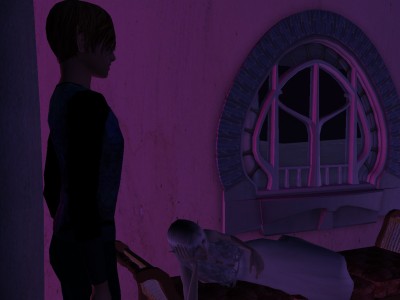 "And you, Vash," she said without lifting her head, but she drew up her feet and said, "Come sit with me."
Vash did not sit on the couch but on the floor before her.
"Oh, Vash," she sighed. "I have the feeling you came early tonight. I haven't even thought of what I want to teach you."
"I think I come no earlier than is customary."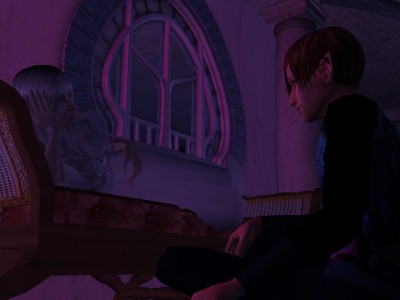 "The nights are short in this season," she said with a tiny yawn. "Perhaps that is why. Why don't you save me the trouble and tell me what you want to learn instead?"
"I am pleased you make the offer. There are indeed a few things I should like to learn."
"Tell me."
"Did you know the elf Iylaina has had a boy child?"
"No," she sniffed. "Does it matter now?"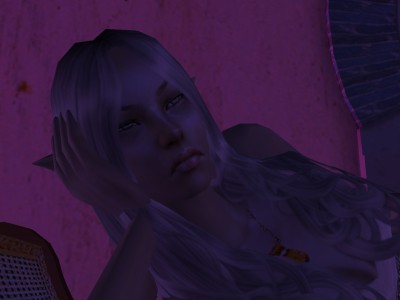 "It matters because you told us such things are not possible. The father is a man."
She snorted and waved her fingers dismissively at him.
"When the woman Elfleda had a son," he said, "you told us it was because there was little elf blood left in her, and she had not even points on her ears."
"So it was."
"When the Sela-​elf had a son, you said it was because she was kisór and none knew what blood she might have in her."
"So it was."
"But the elf Iylaina is khírrón. We know what blood she has in her, and it is ours. It is yours! What will you tell us this time?"
"I do not have an explanation for everything," she yawned.
"Then you said too much when you told us an elf lady cannot have a boy child with a man. Unless there is something different about these men?"
"Perhaps there is," she shrugged.
"The Shalla believes that it is because they are both 'Scots', but I have told her that 'Scots' are only men from the country called 'Scot-​land'. Or are the men different there?"
"I have never been to this 'Scot-​land'," she muttered.
"Are these men different? The boy Vin is the son of the man Egelric. The boy Losru is the son of the man Egelric. The son of the elf Iylaina is the son of the man Malcolm. And these men have the blood of the same man, who was a 'Scot' also."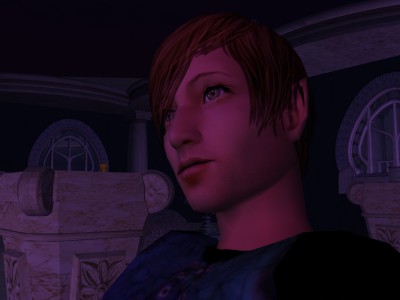 "I do not know these men."
"Yes, you do! You know the man Egelric father of Vin. You held him in your arms. You saved his life. Do not tell me you did not perceive his nature. Does he have elf blood?"
"You should know that, Vash. Is he khírrón?"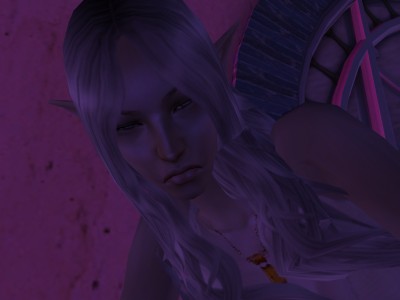 "No."
"Is he kisór?"
"No."
"Then you have answered your question."
"But is there another race of elf?"
"Is there another mother to them? There are only I and my sister."
"I don't know, Nimea. Is there another mother?"
"I just answered that question."
"Dre told me there are nine of you."
The Bright Lady sat up slowly, scowling. "I have told you that his lies are not worth repeating."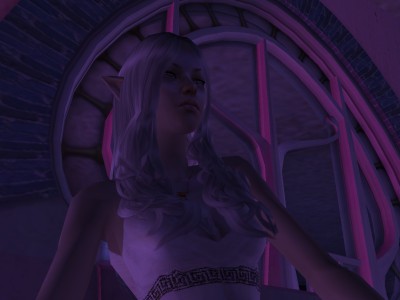 "And your truths are not worth more!" Vash rose, the better to shout at her. "Always you have had the answers to every question, Nimea. But in my generation it is not so. You cannot tell us what is happening here—or will not. You cannot even tell me what Dre is. You cannot tell me what he wanted beneath the temple of the men. You and your sister know the future as well as you know the past, and yet what you told us has not come to pass. You cannot—"
"Enough!" she cried. "I said you might ask me what I can teach you. I did not say you could give me a lesson."
Vash's lifelong respect for his teacher came stealing over him again. "I am sorry," he bowed.
"How can you say whether what I foretold has come to pass? How little you see with your eyes! You can scarcely perceive the present. I told your father that you would be bound to the elf Iylaina. Was it not so?"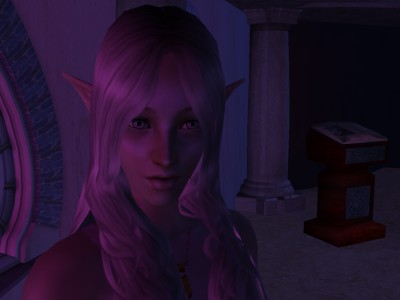 "It was."
"I told you that the elf Iylaina would have a boy child. Was it not so?"
"It was."
"I never told you that the child would be yours."
Vash yelped in pain.
"I am sorry," she said gently. "I did not mean for you to be hurt, Vash. I did not pay attention to that detail at the time, either. I should have warned you not to love her, shouldn't I?"
"Can I not?" he gasped. "She is my life."
"Wouldn't you like to stop?"
Vash could scarcely understand what she was asking. It would have made no less sense if she had asked him whether he would like to stop living.
"No," he said.
"You say that because you are bound to her. But you see, it was not necessary after all."
"If I pour water into milk, can you pour the water out again?" he asked, almost automatically.
"I can," she smiled.
Vash was speechless.
"I believe that is what I shall teach you tonight," she said.
"No."
"Wouldn't you like to learn?"
"No. No. I am an elf. We do not forsake our wives any more than we take our own lives."
"But she does not love you, Vash."
Vash shook his head.
"And all elf that you are," she said, "you have thought of 'suicide', have you not? 'From the tall peak of yon aerial rock to headlong plunge into the billows'?" she quoted in Latin.
"It is only a story."
"A story you have too often read. 'While I make moan, fooled by vain passion for a faithless bride!'" she laughed.
"And you!" he cried. "'The gods who heard her vows and heeded not'?"
"Shall I strike her down in retribution?"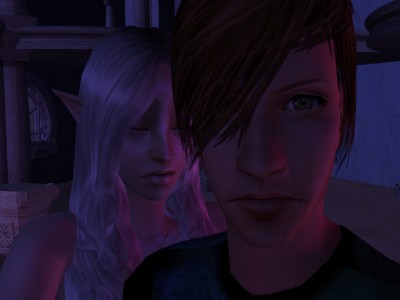 "Do not harm her," he growled.
"It would not matter now if I did. She has had her boy child. I did not tell you what comes next for her, did I?"
Blood and breath quickened in him. "What will happen to her?" he asked.
"Oh, but I do not have the answers to every question, Vash!" she laughed cruelly. "You yourself have told me so in the course of my lesson tonight."
"What will happen to her?"
"Her wheel is round and turns like every elf's," she shrugged.
"You shall not harm her!"
"Do not make her existence distasteful to me, Vash."
"She cannot matter to you."
"Ah! But she matters to you."
"So she shall until I die, or until you strike me down. Know that."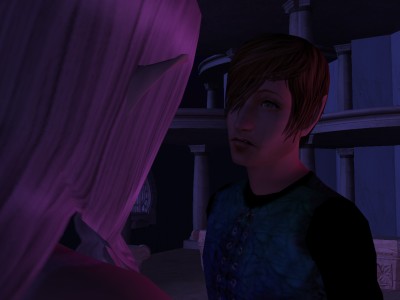 He turned away from her and began walking out of the hall, back out into the open water, though he knew all that lake of water could not wash his sorrow from him.
"Do not walk away from me, Vash," she said coldly.
Vash continued walking.
"I have not even taught you anything tonight," she said.
"I have learned enough for one moon, Nimea."