Friday 6 November 2009
In honor of Devin's twentieth birthday he's going on a tour… of Sela's cottage. 
I demolished that lot ages ago, but I broke out an old backup of my neighborhood and loaded it up… and it worked! So here we go. It's a simple little house so I don't have much to say about it. Other than the fact that my cottage building style sure has changed! 

That was my first attempt at building onto the driveway. I learned that this is not a great idea. It can break the lot for playing purposes, and you can't put roofs or (as I recall) foundations in the driveway. But for the shed it's OK. I used a buyable roof on it.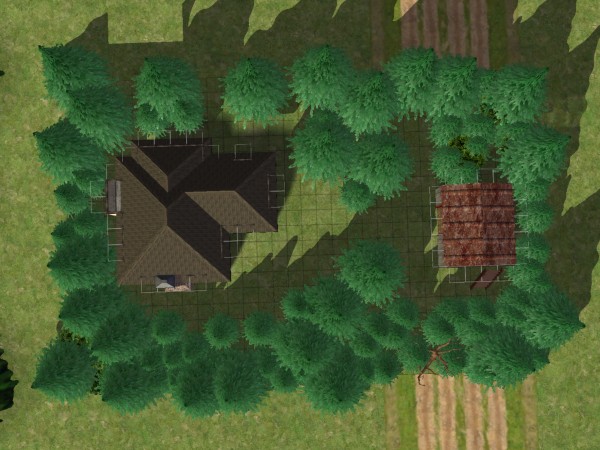 Aww, young Belsar!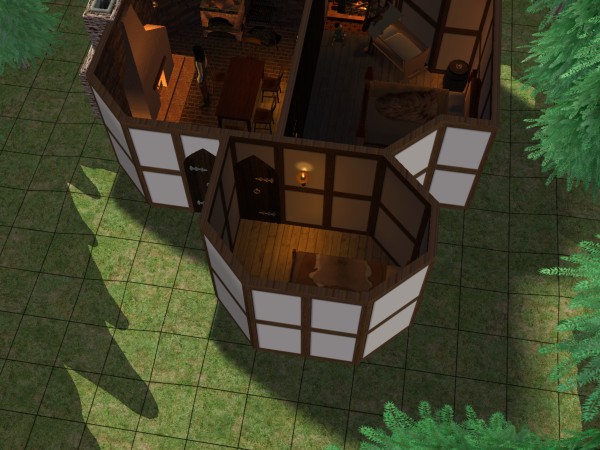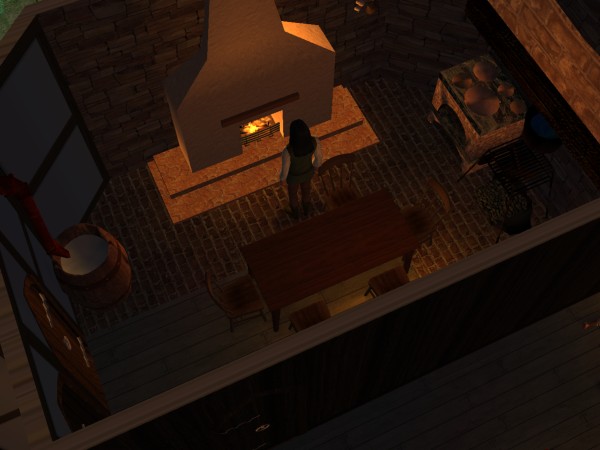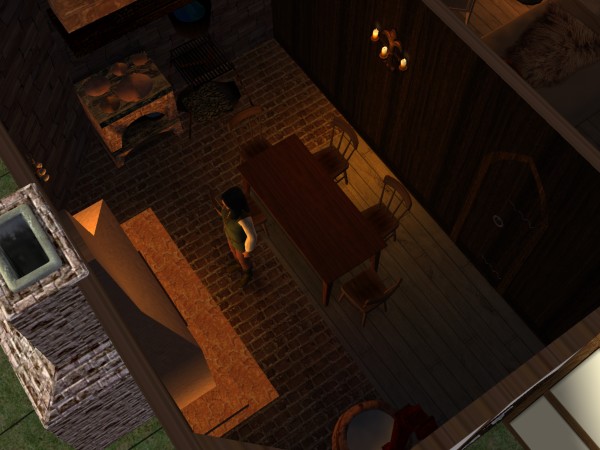 I wonder if Anna's dad made these tiles by the fireplace:
Heh, I just noticed that the bed texture got swapped out with something else. I didn't have all the EP's and CC I do now. Also, I was looking at that brick floor and wondering whether it was a bug or whether I really put a brick floor like that in there… but I guess I did.
While I was in there, I got some pictures of the couple in happier times. My backup was from December 1080, so this is shortly before Sela's death. I switched Egelric's skin to his new Pixie Rust, gave him his new beard, and put sclera on both of their Sims, but otherwise they're just as they were. I found their body language rather interesting throughout this little photo shoot.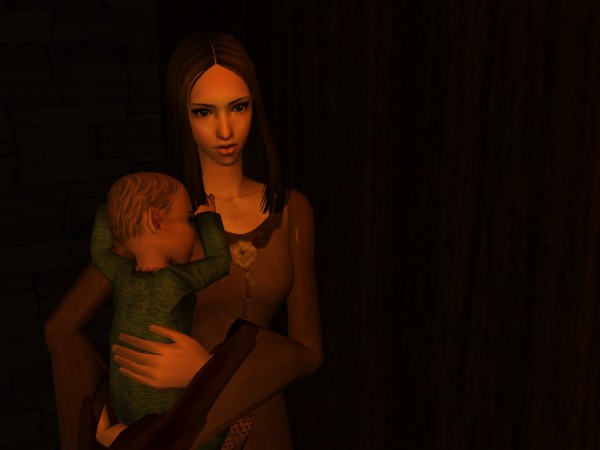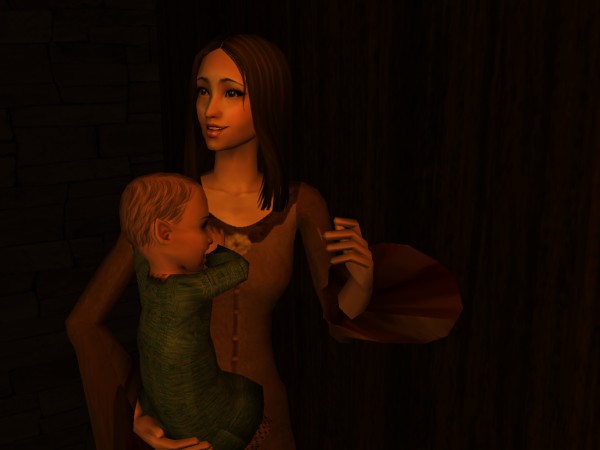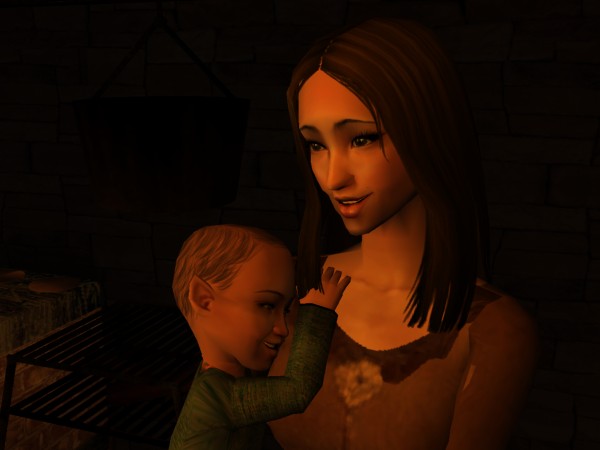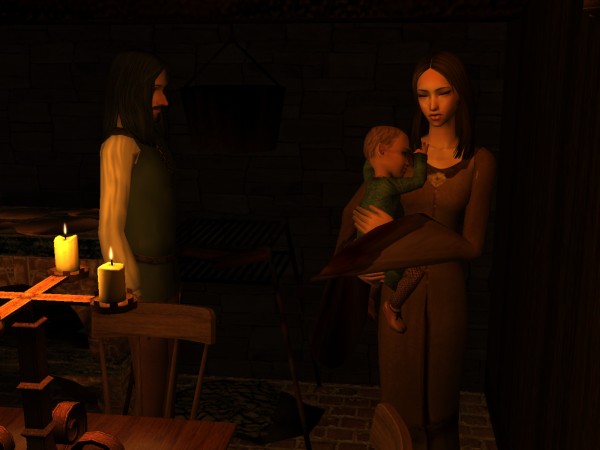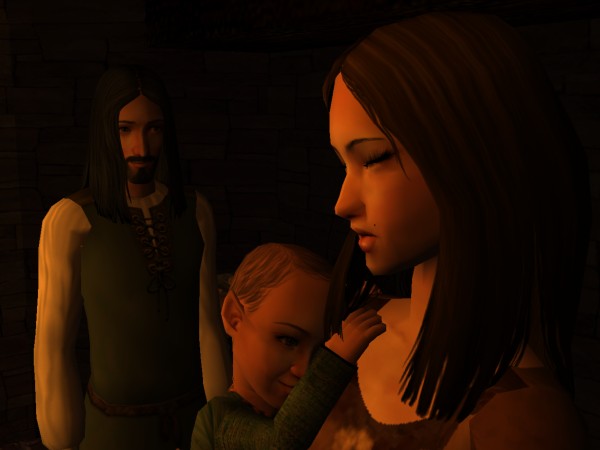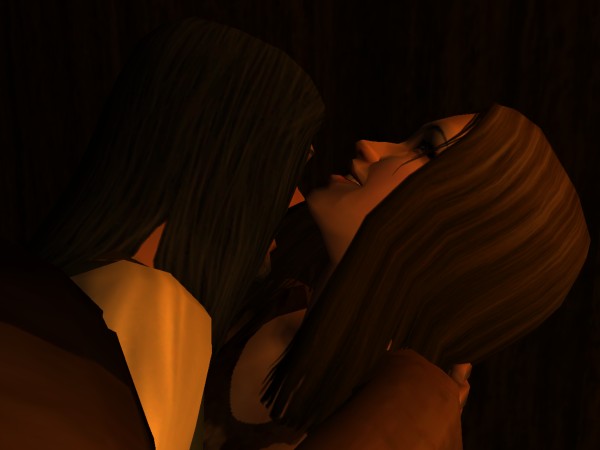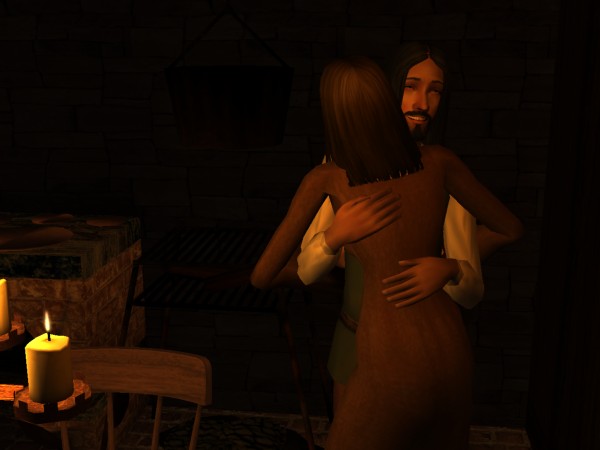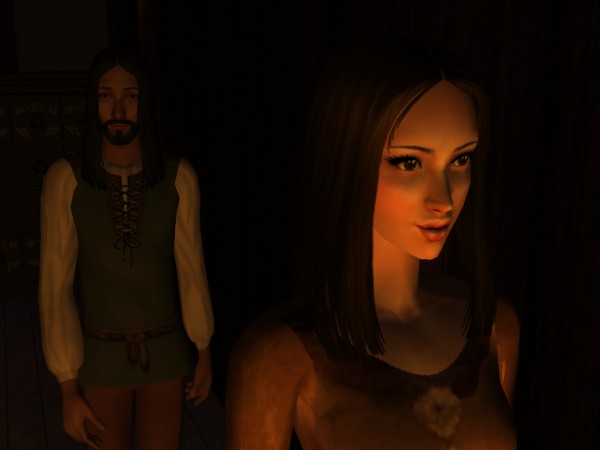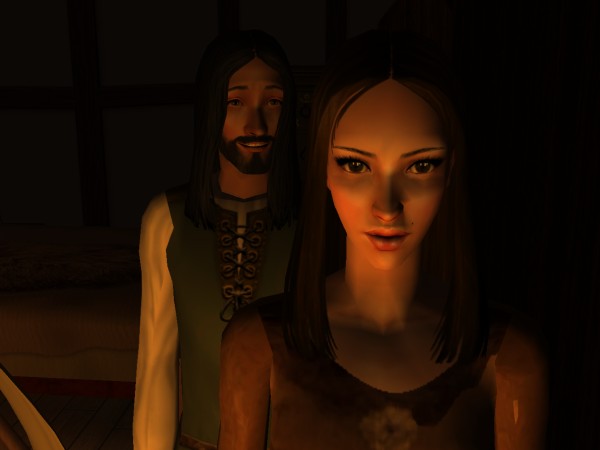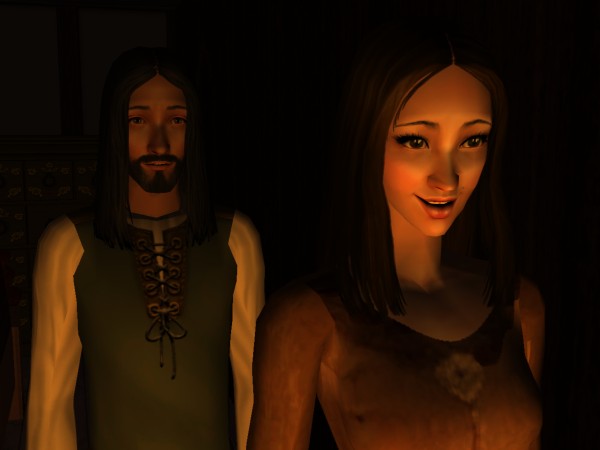 And finally I made two desktop-​​wallpaper-​​sized pictures of Sela. Click to get the big version. (1280x1024 pixels.)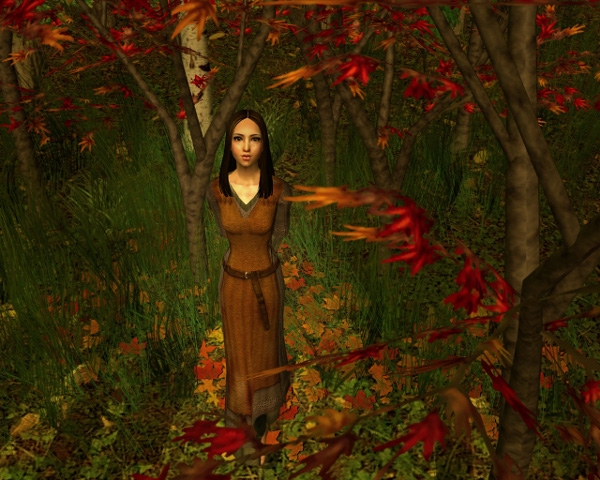 Happy birthday, Devin!