Tuesday 29 November 2011
Anniversary time already. The Kingdom of Lothere: So romantic since 2005!
Year Six has been an interesting one for me. I was laid off in March, and although I quickly found another cool job, that speed bump certainly affected my output over here in the story. It looks like I only wrote 44 new chapters in the last year: less than one per week.
Some of them have been powerfully long though: the elven fairy tale and its sickening real-​world situation in "Vash turns to stone"; the revelation of Aengus's family and Lasrua's feelings in "Lasrua learns what sort of heart she has"; or the moony, miracle-​like "Murchad gets a message from the dead."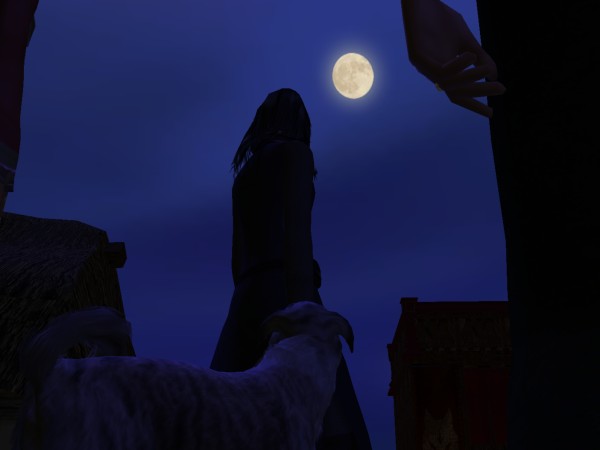 Other chapters, while maybe not as long, have been just plain powerful. "Aed tastes a certain sweetness" took everything I had to give as a writer at that point, and it was months before I could even read it again.
This past year also gave us Malcolm's kick-​ass Mommy holding down the fort; Gunnora, the subversive wife of the reeve; another, gentler side of Old Aed; the foundation of Stein's Silver-​White Home For Widows, Orphans, and Wayward Youths; the return of Egelric; and of course Magnus the Hare.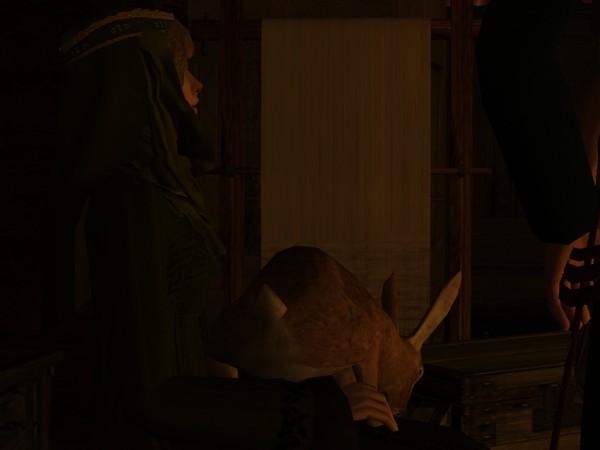 So while I didn't write as many chapters as I'd hoped, I don't feel like the story is in decline. Maybe it's not for me to say, but I think I'm still improving as a writer, which is the whole point. (Well, not the whole point. I do simply enjoy telling this tale, and I have ever so much more left to tell.)
Anniversary Gift
By way of celebration this year, I present you with a series of ever-​less-​incorrectly named "Prologue Chapters." They are, in fact, chapters from the story proper: chapters I could have written back in late 2005 when I started this story, but I wasn't skilled enough then, and I didn't have a clue what I was doing or where I was going with this story anyway.
There are a number of characters—Maud and Elfleda in particular, and Matilda a bit, too—who suffered from a lack of characterization in those early days, and who have therefore been judged based on a few dramatic acts towards the ends of their tragically short lives. They haunt me like ghosts; may these glimpses into their true hearts help them rest.
Aside from the kick-​off chapter I am releasing today, I plan to release one of these olden-​days chapters every Sunday throughout December. They are not all written yet, but I am far enough ahead that I think I can keep my promise, inch'allah and the creeks don't rise.
Of course I will also be continuing to write modern-​days chapters as well. Depending on how well these old chapters are received, I may write them a little more often. They are fun, but I don't want the story to lose its momentum in modern times. However, I haven't written one in two years (

) so it seems like we're overdue.
Thanks to you
Before I show the previews, I cannot close an anniversary post without expressing my gratitude to my readers. For your comments, your silent but loyal attention, your support when my life has been a little rocky; but also for the magic that happens when a story that originated in my mind comes to life in the minds of people I've never even met. After six years I am still astounded, humbled, flattered, and proud of what this story has become. Thank you.
The Anniversary Chapters