Sunday 19 December 2010
Aligeth's Robin Hood tunic Adult-​to-​Teen conversion: 14 recolors. (Click picture for high-​res version.)
I recently acquired cynnix's Adult-​to-​teen conversion mesh for Aligeth's Robin Hood tunic, so here's an unexpected Part 2 for Robin Hood recolors.
I made eight everyday colors and six formal colors.
The details are the same as for the adult outfits but the colors are not exactly the same, since I didn't save the original bitmaps as I was making the adults.
And yes, that's Yware having fun helping me out with the modeling.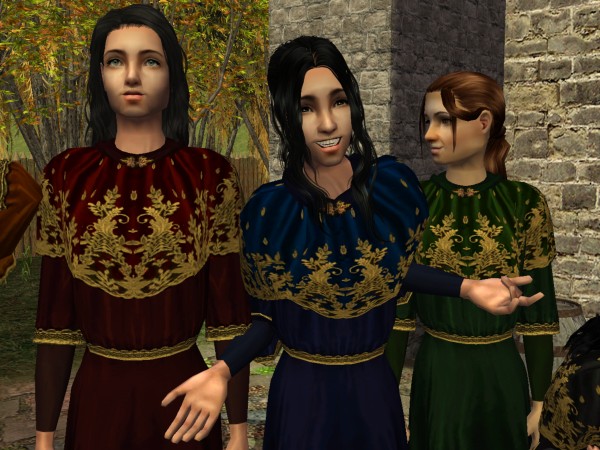 Download
Terms and Conditions: You can do whatever you want with these except upload them to paysites or act like you made the whole thing. It's nice to credit me (as well as Aligeth, oph3lia, Sherahbim, and Cynnix) if you make something with them, but I understand if you don't remember where you find things.